Taylor Computer Services specializes in computer systems for small- to mid-sized businesses.  We offer PC's, servers, network equipment and the expertise to select, install and maintain them.  We also offer programming services to develop custom programs for applications which can not be handled by "off the shelf" programs.
With a staff representing over 50 years of experience in the computer industry, Taylor Computer Services has a proven track record of providing only products of the best quality and backing them with outstanding service.
Taylor Computer Services, Inc. was founded in 2001 by John W. Taylor from the Taylor Electric Company. Currently TCS serves 120 active customers including small businesses, local municipalities, medium businesses, non-profit organizations and churches. TCS offers IT services for organizations that can't afford or don't want full time staff.  No contracts are required with time and material on an as-needed basis.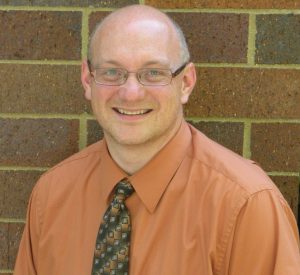 David Bayer has a B.S in Aerospace Studies from Embry-Riddle Aeronautical University (2001), has been in the Information Technology field for over 25 years and continues education in Cybersecurity: Technology, Application and Policy from MIT.  He has been with TCS since 2003 and became owner in 2016.
Specialties Include:
Web Site CMS and Hosting
Server Infrastructure and migration
Office 365 & Exchange
Public Safety Systems (including TraCS)
Legal and Law Office Infrastructures